LOOK: Charge Your Phone In 30 Seconds!!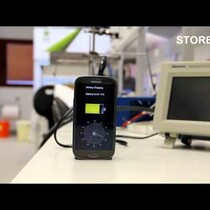 Posted April 9th, 2014 @ 4:40pm
An Israeli company claims it has created the technology to allow you to charge your phone in 30 seconds! WHAT??? Don't believe them? Me neither. Check out their video!
Supposedly it may be released in late 2016.
And the heavens opened up and the angels sang.
CLICK HERE for the story!