WATCH: Is This How YOU React When Watching Lady Gaga Videos?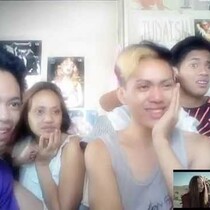 Posted March 24th, 2014 @ 3:54pm
I don't know about you, but this is EXACTLY how I react when watching new Lady Gaga videos. (::sarcasm::)
Check out the reactions of some Filipino Little Monsters. It's worth it to watch all the way through…trust me.
Yep, me too.