WATCH: Remember Batkid? Now See The Batkid Short Film!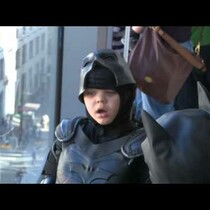 Posted January 15th, 2014 @ 4:09pm
Remember Miles, the kid with Leukemia who wished he could be Batman for the day? It was a huge event in San Francisco. Well now check out the short film they turned it into. So touching.