DJ Jaime Ferreira aka Dirty Elbows
The only "Thriftshop" cover that ever needs to be mentioned (NSFW)...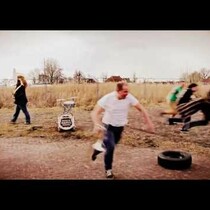 Posted April 8th, 2013 @ 1:40pm
This was done a by a group by the name of "Broken Brass Ensemble". If you're into instruments then you'll love it. If you'r at work, I'd put ear buds in, there is some bad language...