DJ Jaime Ferreira aka Dirty Elbows
Watch: Kung Fu Grandpa In The Grocery Store Parking Lot.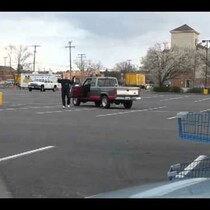 Posted February 27th, 2014 @ 4:49pm
The invention of the smart phone was a blessing. How else could you find an old man in a grocery store parking lot practicing his nunchuck skils and get it on the web?