DJ Jaime Ferreira aka Dirty Elbows
Watch: The sinkhole opening at the Corvette museum.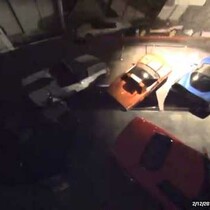 Posted February 13th, 2014 @ 12:44pm
Everyone has been talking about this sinkhole that opened up in the middle of the Corvette museum Wednesday morning. Well here is video of the hole opening from the security cameras.