Kendall Jenner Poses Topless For 'L'Officiel'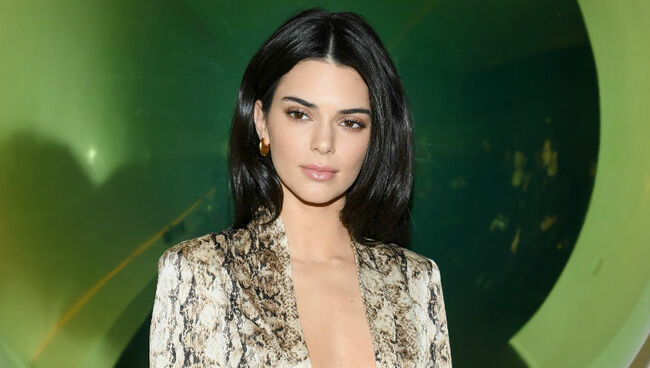 Kendall Jenner is the new cover star for L'Officiel USA and worked with photographer Russell James for her eye-popping cover shoot, which sees the 23-year-old topless. However, the star's collaboration with James is anything but a coincidence since he is widely credited for helping her jumpstart her modeling career.
In the summer issue of the magazine, James spoke about the Keeping Up with the Kardashians star's journey to supermodel status. "I've seen her put under intense pressure, I've seen her criticized like, 'Oh, you're a model because you're a famous person.' It's actually the opposite. Her fame was one of the greatest things she's had to overcome," he said in the cover story. "She got all of her castings as a completely anonymous person. She just went as 'K' or 'Kenny' with no makeup. She basically got picked to do shows by big designers who didn't know they were hiring 'Kendall Jenner.'"
Many years ago, James was introduced to a mini-Jenner via her mother, Kris, when she asked him for guidance on how she should go about fulfilling her daughter's interest for modeling in a serious manner. "I had never seen [Keeping Up With the Kardashians] so I had nothing to compare her to. She said, 'I want to be a model,' and I said, 'Well, I want to be an astronaut, what credentials do you have to be a model?'" the photographer recalled. "I didn't mean it in a negative way, I just wanted to see what she thought. She said 'Well, do you think I could model?' and I said 'Well, genetically, I think you absolutely could. You look absolutely fantastic, but there's a lot more to it than that. You could do all the right things and still not be accepted as a model. It's a very difficult industry; I advise you to be very careful about it. You are also in a very unique position where you already have a brand; whether you care to acknowledge it. It's a lot harder to rebrand than it is to brand."