Camila Cabello Pens Sweet Letter To Shawn Mendes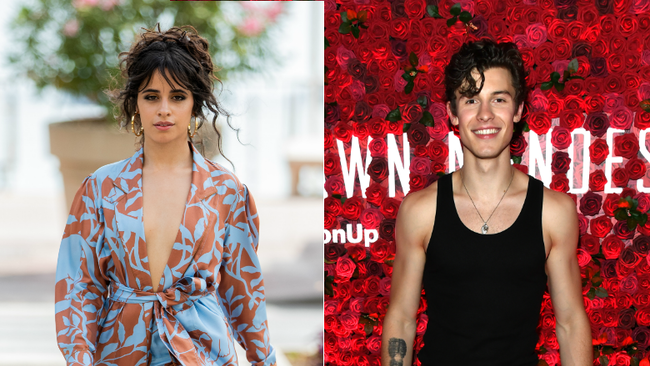 Camila Cabello is full of gratitude and the sentiment was all over the pop star's latest Instagram post, which she dedicated to everyone involved in the release of "Señorita," including her collaborator on the track, Shawn Mendes.
On Saturday (June 22), the 22-year-old star took to Instagram to share some shots of the making of the music video with very appropriate shoutouts. After showing love to Dave Meyers, the video director, Calvit Hodge Jr. and Sara Biv, the choreographers, and Anthony Meindl, the singer turned her attention towards Mendes. "You've been in my life for 5 years now and it's a hell of a ride growing up together," she wrote. "Thank you for always being being there for me and having my back, and also for saying funny sh*t during takes so it was impossible not to laugh. Everybody on here that loves you would only love you more if they really knew you." Cabello ended her note by sending kind words to the fans supporting the duo's new collaboration. "Thanks to the fans for being so excited!!! it's so fun to see and we love you," she concluded. "Señorita" is the second collaboration from the pair after their 2015 hit, "I Know What You Did Last Summer."
If you want more of Camila and Shawn, check out the pair's new digital cover of V Magazine. During their interview with one another, the latter admitted that the songstress was one of the first people to acknowledge him while they were opening up for Austin Mahone way back when. "I didn't talk to anybody. You were the only person that talked to me. Like, you were the only one of everybody on that tour who would say words to me," he recalled. "Actually, I think if we go into our DM's or something, there's a photo from the day we met, I think."