Halsey Teases New Album Will Be 'Much More Confessional'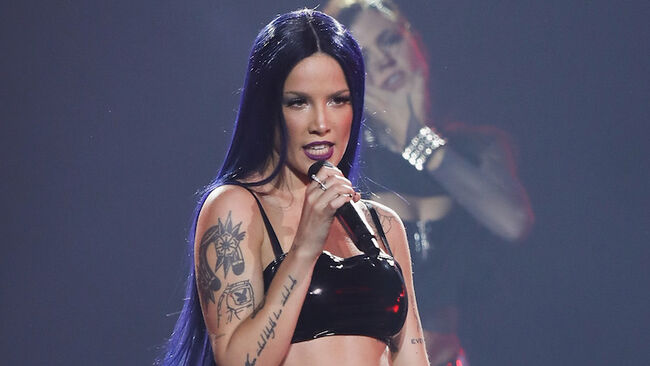 Expect Halsey to get a lot more personal on her next album.
On Friday (June 21), the pop star sat down for an interview with Zach Sang to discuss what's next to come from her "eclectic" third studio project, set to release sometime this year. During the hour-long interview, the 24-year-old took a moment to give some lesser-known info about the creation of her new LP's leader "Nightmare," revealing the pressure she faced to create a loud, feminist message that would also appeal to her listeners.
"You have one minute and 30 seconds, and then, like, it also has to rhyme and sound good," she explained. "Sometimes, I want to sing 'two plus two is four,' and I don't have enough time to say 'is four.' So as long as I can take the message 'two plus two' and make people think about the answer, it's worth putting out there."
The songbird also hinted her next full-length will convey a sound that's more experimental than what fans might expect from her. "Think of, like, 10 of the most unexpected things you think I could do. I do all of them," she teased. "It's much more confessional … it's a bit more like my poetry."
If you're still wondering when Halsey's new record is expected to arrive, so is she. Despite our anticipation, the singer revealed her project is still unfinished and without a formal release date. "I'm growing so much as I'm making it that I kind of don't want to stop growing," she added. "I'm gonna keep myself writing until I plateau a little bit."